There are many things to consider when choosing a contractor to complete your remodeling project. AC Drywall has been serving Tri-State home owners since 2005. From start to finish, our design/build staff has the experience to deliver your project on time and on budget.
Recognized as an industry leader, AC Drywall has received recognition for quality design and craftsmanship. We started off specializing in drywall installation, finishing, repairs, texture and painting.
Through the years are clients have come to count on us for any size project. Since we had the expertise, we expanded our business to include finishing off basements and extra rooms and now you can count on us for anything ranging from new construction to renovations for commercial or residential properties. You can count on the team at AC Drywall to provide an exceptional level of quality and customer service.
Additionally, we have completed the construction/remodeling industry's most comprehensive training in the use of the U.S. Government's FHA 203k Home Renovation Loan program. By earning the designation as a Certified 203k Contractor,  we are now included in a nationwide database of educated, knowledgeable and experienced 203k contractors that are dedicated to help more Americans achieve the dream of home ownership, improve our communities, and contribute to the health of our economy. Learn more about the FHA 203K program here…
Contact us today and see how incredible we can make your project look.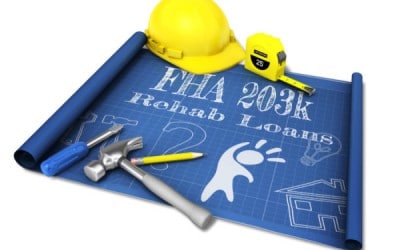 Local contractor AC Drywall & Painting, has earned the construction/remodeling industry's Certified 203k Contractor designation. Press Release – 4/06/2016 – New Jersey – AC Drywall & Painting has completed the construction/remodeling industry's most...
Here are some of the projects that we're working on…
Contact Us
Do you have a project you would like us to look at or provide you with some ideas for?  We're local and would love to come out and chat about the possibilities….