At AC Drywall, drywall installation is our area of expertise. With over 25 years of experience in drywall installation and repair, AC Drywall has become a trusted and recognized name in the Industry.
AC Drywall offers painting services for both residential and commercial applications. Our interior and exterior painting services ensure the job will be done right and that you will have a high quality, lasting paint surface at your home or business.
Kitchens, Bathrooms, Basements, Closets, Additions, Siding, Windows, Decks — You name it, we can help you out with it.  With over 25 years of experience we can help transform your ideas into reality!
If your deck looks a little dingy, or has mold and mildew, cleaning it can help. But to really get your deck in shape, you also need to seal the wood. Constant exposure to the sun's UV rays, rain, mold and mildew can cause neglected decks to fade, crack, split and warp. Not only does a properly-maintained deck look better, but it also lasts longer.
With tenant improvement becoming more and more popular every year, commercial property owners are always looking to meet the needs of prospective tenants. Let our team show you the possibilities….
The local guys that you can trust…
There are many things to consider when choosing a contractor to complete your remodeling project. AC Drywall has been serving Tri-State homeowners since 2005. From start to finish, our design/build staff has the experience to deliver your project on time and on budget.
Recognized as an industry leader, AC Drywall has received recognition for quality design and craftsmanship. We started off specializing in drywall installation, finishing, repairs, texture, and painting.
Through the years our clients have come to count on us for any size project. Since we had the expertise, we expanded our business to include finishing off basements and extra rooms and now you can count on us for anything ranging from new construction to renovations for commercial or residential properties. You can count on the team at AC Drywall to provide an exceptional level of quality and customer service.
Contact us today and see how incredible we can make your project look.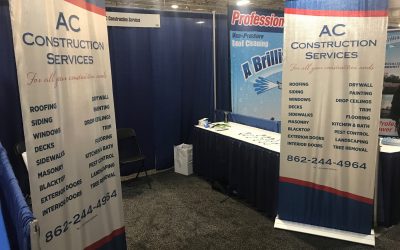 The team is out at a show for the next few days and if you're in the area, stop by our booth!
Here are some of the projects that we're working on…
Contact Us
Do you have a project you would like us to look at or provide you with some ideas for?  We're local and would love to come out and chat about the possibilities….